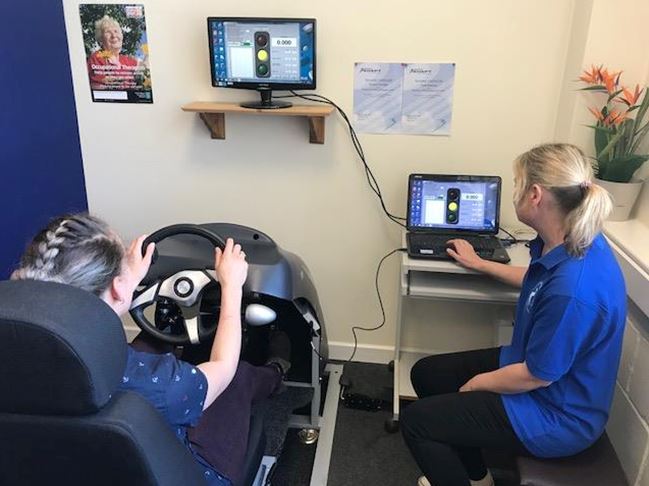 Our teams of Occupational Therapists and Driving Assessors undertake comprehensive medical fitness to drive assessments or assessment of potential to drive a vehicle safely and in comfort. They offer advice and information and make recommendations of any aids and adaptations that may assist safe driving.
The first part of the assessment process may include; testing physical and cognitive abilities; visual screening which includes being able to read a number plate at 20 metres; discussion on vehicles and adaptations if considered appropriate. At our main centres, tests can be carried out on our static rig (simulator) which will provide information on reaction speeds, vision, steering ability and braking strength. The rig can also be fitted with different adaptations if necessary.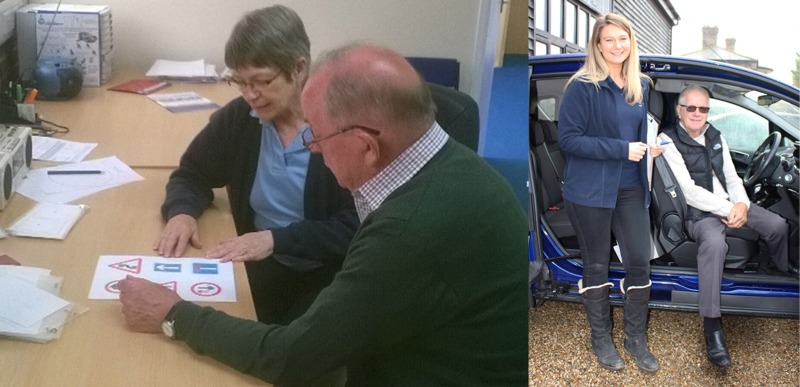 On completion of the pre-drive assessments, clients will then be able to undertake an in-car assessment with one of our Driving Assessors in a dual controlled vehicle.
After the drive, the assessment team will generally discuss the results of all parts of the assessment with the client and make recommendations. This will be followed up with a comprehensive written report which will be sent to the client or to the appropriate referring agency.