Thank you for your very professional help with my assessment. I thought the cognitive/exercises were very well very well thought out and appropriate for assessing the skills and abilities needed. Thank you to Carol and David.
Thetford Client
Been today for Andrew's driving assessment with hand controls. Brilliant from start to finish. Great, friendly, approachable professional people. All in all a very positive experience, the start of the next step in Andrew's progress.
Sue S
Would like to thank the staff who reassured my mum who was very nervous very friendly and professional service would highly recommend.
Richard E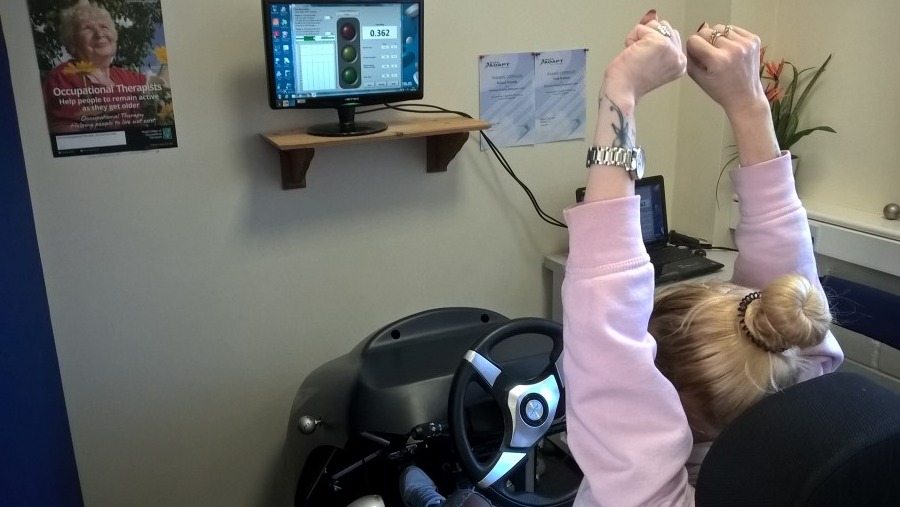 Thank you all for today. You all made me feel so at ease, I woke up today feeling scared as hell as this feels like my last hope, but you were all so fab and kind that it put me at ease and I was able to relax and do my best.
Paula A
I am so grateful to you all- Stuart, Danni, Jacky. All of you were so kind, so sympathetic & empathetic too. You all went to great pains to put me at ease & this is what I feel you should emphasise on your website. On the driving assessment I had to stop to adjust the headrest on the car. Stuart came round & ended up removing it. So kind. How many people would experience that on their driving test? Also, as it was a hot day, Stuart drove the car round to the door so the air conditioning would kick in to cool the car down. Danni & Jacky both treated me like a human not just a number. You all deserve recognition. These may seem little points to you because that's obviously what sort of people you are – but it meant a HUGE amount to me.
I'm so happy to have my licence back.
PW
I am especially grateful for the way I was treated by Carol and David during my assessment.
Thetford Client
Thank you so much for carrying out my driving assessment today! I had an amazing day. I can't even put into words what the chance to get back on the road means to me. I can't wait to get started!
Sally-Ann O
I had a lovely time when I visited. Everyone I met was so friendly and welcoming. I felt very much at ease when I had my assessment. Everything was explained to me very clearly as to what would be happening, and I didn't feel rushed into doing anything. If I knew of anyone who was looking to be assessed for driving, I would certainly be mentioning East Anglian DriveAbility.
Kelly C
I wanted to let you know when I could drive again and yesterday was the very first day I was legal..!!!! I want to say a huge thank you to everyone for putting me at ease on the day of my assessment and I want to apologise getting a little over excited at my reaction record 0.362 (yes I know it off by heart). Your staff were amazing the dog was gorgeous.
Paula A
I just want to say a massive thank you for allowing my team to visit you yesterday. They are all talking about how brilliant your service is and they have asked me to pass on their thanks for being so friendly and accommodating. Most importantly, they think it is going to be really helpful in terms of supporting their residents to remain independent.
Katie B